Welcome to ChemDiversity, the official website of the American Chemical Society Committee on Minority Affairs.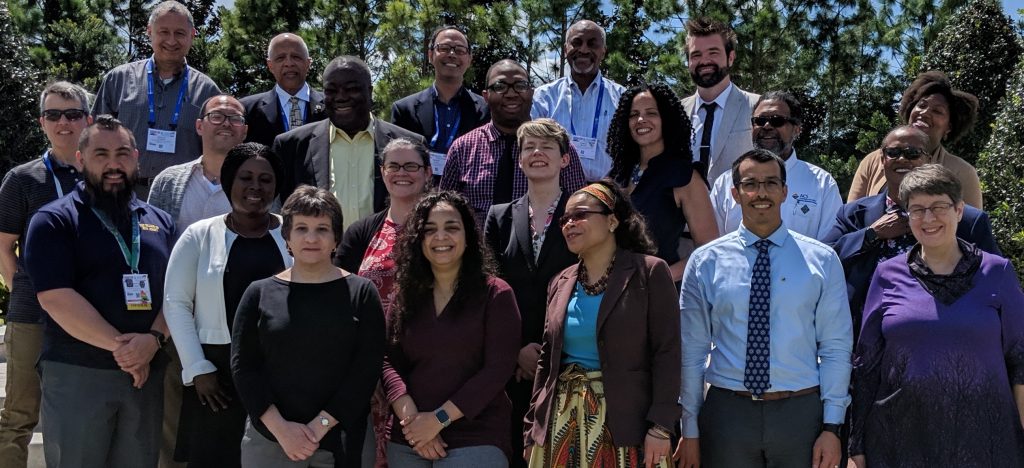 The ACS CMA mission is to advance diversity and inclusion in ACS and the broader chemistry enterprise.
This mission is accomplished through our goals:
Develop and sustain an ongoing programmatic presence on-line and at ACS national and regional meetings.
Advocate for increased recognition of racially and ethnically underrepresented chemical scientists for various ACS awards.
Collect and disseminate information on racially and ethnically underrepresented chemical practitioners to targeted stakeholders.
What do we do?
Promote the recognition of the professional accomplishments of minorities
Attract minority students to the profession
Identify minority-friendly educational institutions and businesses
Work for the increased participation of minority chemistry professionals in the Society at all levels
Provide mentoring to minority students
Compile best practices for recruitment, retention, career development, and evaluation of programs for the advancement of minorities
And much much more!
Explore our blog, program activities, members, and resources on this site. Follow us on Twitter, Like us on Facebook, Join our Group on the ACS Network, and watch our LinkedIn Page for additional professional networking. We welcome all people to our cause, and encourage you to attend our events and support the ACS Committee on Minority Affairs.
This website is a project of the ACS CMA Communications Subcommittee.