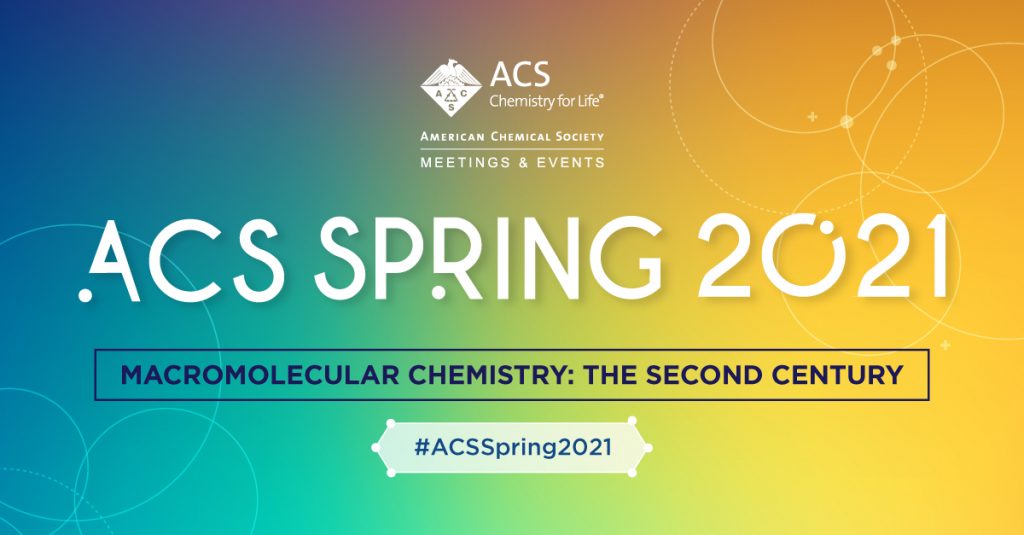 Friday April 9, 2021
12 pm Eastern Time, Live
[with Division of Analytical Chemistry]
Facilitate 2 Motivate Presents "Can You Hear Us Now?: Black Chemists in the Workplace"
Facilitate 2 Motivate, LLC established the Can You Hear Us Now? panel series after the tragic murders of George Floyd, Breonna Taylor, Ahmaud Arbery, and many more ignited protests around the world demanding an equitable justice system and shining light on systemic racism and disparities that exist in America across all facets of life, such as housing, education, healthcare, and employment. The series features a live conversation with Black professionals as they discuss their experience with racial injustices in the workplace and provide strategies for improving the overall climate in professional settings.
This special iteration of the series will provide an environment for Black chemists to express thoughts on how race has impacted their careers and the manner in which they interact with colleagues in the workplace. The discussion will aim to educate, inform, and inspire changes that support the success of Black chemists around the world and strengthen connections with allies. The invited panelists are leading chemists with a wealth of knowledge and a myriad of valuable experience that will be helpful for fellow Black chemists navigating their careers and allies seeking to ensure that their organizations are inclusive and equitable.
Log in to the National Virtual ACS meeting to attend.
Each session opens 10 minutes prior to the start time. To access your live streamed session(s) click the "My Itinerary" tab to view the schedule that you created and launch from there or click on the "Sessions" tab and use the Filter by Date or Tag to locate and select your desired sessions.
---
Poster Sessions, Monday, April 5 – Friday, April 30, On-Demand
Log in to the National Virtual ACS meeting. Select "Posters" from Navigation menu. Filter by tag "Co-sponsor – Nominal CMA: Committee on Minority Affairs". View on demand any time from April 5- April 30.
SERS detection of microcystin-LR and microcystin-RR with aptamer-driven core-satellite assemblies
Dr Xiaojun Luo, Presenter; Xingjuan Zhao
Track: [ANYL] Division of Analytical Chemistry
Tags: Co-sponsor – Nominal CMA: Committee on Minority Affairs
Theoretical and experimental examination of phenolic-related metabolic biotransformation byproducts
Somanea Tranin, Presenter; Grady Hanrahan
Track: [ANYL] Division of Analytical Chemistry
Tags: Co-sponsor – Nominal CMA: Committee on Minority Affairs
Capillary electrophoresis provides a new avenue to observe i-motif formation
Eric Chatterton, Presenter; Bin Wang
Track: [ANYL] Division of Analytical Chemistry
Tags: Co-sponsor – Nominal CMA: Committee on Minority Affairs
Development of an accessible filter paper-based SERS system for dye trace analysis
Johan Farfan, Presenter; Yulan Hernandez; Betty Galarreta
Track: [ANYL] Division of Analytical Chemistry
Tags: Co-sponsor – Nominal CMA: Committee on Minority Affairs
Recent development of chemosensors based on traditional organic dyes: Rhodamine, naphthalimide and perylene bisimide
Wang Yu-Jiao, Presenter; Wenfeng Zhou; Runhua Lu; Haixiang Gao; Jing Li; Sanbing Zhang
Track: [ANYL] Division of Analytical Chemistry
Tags: Co-sponsor – Nominal CMA: Committee on Minority Affairs
Rapid enrichment and sensitive detection of exosomes by electrophoresis in a microchip
Yongan Ren, Presenter; Danyang Sun; Bo Yao, Presenter
Track: [ANYL] Division of Analytical Chemistry
Tags: Co-sponsor – Nominal CMA: Committee on Minority Affairs
Identification and quantification of sesquiterpene lactones of sagebrush (Artemisia tridentate) and Its chemical modification
Rosemary Anibogwu, Presenter; Karl De Jesus; Rene Rodriguez; Kavita Sharma
Track: [ANYL] Division of Analytical Chemistry
Tags: Co-sponsor – Nominal CMA: Committee on Minority Affairs
Harnessing photoluminescent properties of carbon nitride nanosheets in a hierarchical matrix
dan han, Presenter; Yuanjian Zhang; Yanfei Shen
Track: [ANYL] Division of Analytical Chemistry
Tags: Co-sponsor – Nominal CMA: Committee on Minority Affairs
Surfactant-modified fluorescence analysis of explosives
Tristan Torres, Presenter; Karl Sienerth
Track: [ANYL] Division of Analytical Chemistry
Tags: Co-sponsor – Nominal CMA: Committee on Minority Affairs
Acoustic levitator coupled with a tunable monochromatic light source and imaging Raman spectrometer for in situ reaction monitoring
Hens Laurent, Presenter; Daniel Dickerson; Beni Dangi
Track: [ANYL] Division of Analytical Chemistry
Tags: Co-sponsor – Nominal CMA: Committee on Minority Affairs
Elemental analysis of human remains from necropolises at the Pollentia Archaeological site
Anya Forma, Presenter; Tristan Low, Presenter; Emily May, Presenter; Ronda Bard
Track: [ANYL] Division of Analytical Chemistry
Tags: Co-sponsor – Nominal CMA: Committee on Minority Affairs
Developing black women into polymer scientists
Michelle Gaines, Presenter
Track: [POLY] Division of Polymer Chemistry
Tags: Co-sponsor – Nominal CMA: Committee on Minority Affairs