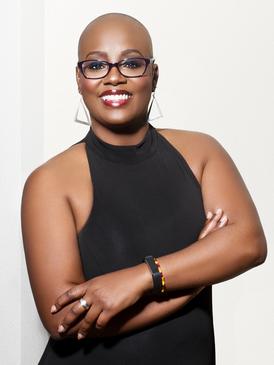 The featured speaker for our 2018 Fall ACS CMA Luncheon is Dr. Renee Horton, Space Launch System (SLS) Lead Metallic/Weld Engineer in the NASA Residential Management Office at Michoud Assembly Facility in New Orleans. Many SLS parts — including the SLS core stage — are made of metal, including the largest rocket fuel tank ever built, and metallic materials and welding are my areas of expertise. As an engineer at Michoud Assembly Facility, she leads the team that is building metal rocket parts to withstand the extreme forces of launch and space travel. Designed to enable deep-space exploration, the SLS system will be the largest, most powerful rocket ever built and will be instrumental in sending the first human beings to Mars. Dr. Horton's love of math was noticed by her father and encouraged her to earn a bachelor's degree in electrical engineering from Louisiana State University. Dr. Horton is the first African American, and first in her family, to earn a doctorate in material science, with a concentration in physics, from the University of Alabama in Tuscaloosa. In 2016, Dr. Horton was elected President of the National Society of Black Physicists (NSBP) as the second woman to hold the office. She has served the physics community abroad as a member of the International Union of Pure and Applied Physics (IUPAP) Women in Physics Working Group and currently serves on several advisory boards dedicated to a more diverse inclusion in physics. In 2017, she was elevated to a Fellow in the NSBP, which is the highest honor bestowed upon a member. Renee has spoken all over the world including South Africa, Brazil, South Korea, Canada, and Mexico, and is the author of "Dr. H Explores the Universe," "Dr. H and her Friends," and "Dr. H Explores the ABCs." We are excited to have Dr. Horton share her science and personal story as a bald, hard-of-hearing, former college dropout and mother of three that breaks the white male scientist stereotype as our Fall Luncheon speaker.
The CMA Luncheon will be Monday, August 20, 2018, 11:30am- 1:30pm, at the Sheraton Boston Hotel, Constitution B.
This is a ticketed event. There may be tickets available for purchase at the door just before the event. Cost: $50.