As a part of the Fall 2014 National Meeting in San Francisco, the ACS Committee for Minority Affairs will be co-sponsoring several programming items.  On Tuesday Morning, August 12th, 2014, the session will be titled "ACS Award for Encouraging Disadvantaged Students into Careers in the Chemical Sciences: Symposium in Honor of Rigoberto Hernandez: Advancing the Chemical Sciences Through Diversity in Participation"
Location: Hilton San Francisco Union Square
Room: Union Square 15/16
8:35am. Diverse forces in delicate cooperative systems: Designing liquid crystalline materials. T. M. Swager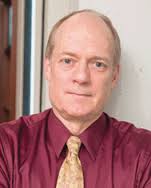 Timothy M. Swager, tswager@mit.edu, Department of Chemistry, Massachusetts Institute of Technology, Cambridge, MA 02139, United States
This lecture will describe design principles for the formation of liquid crystalline materials employing cooperative interactions. Liquid crystals have many properties similar to human dynamics. There are natural associations, cooperative assemblies, forces that result in alignments, and dispersive elements that must be balanced by attractive forces to maintain the collective assembly. Examples to be detailed will include chiral amplification, the use of molecular shape for alignment, and the use of intermolecular bonding to modulate electronic structure.
9:00am. Addressing faculty race and diversity in academic research institutions: Reflections on the MIT study. P. T. Hammond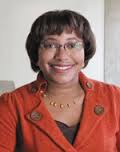 Paula T. Hammond, hammond@mit.edu, Department of Chemical Engineering, Massachusetts Institute of Technology, Cambridge, MA 02139, United States
The Initiative for Faculty Race and Diversity at the Massachusetts Institute of Technology (MIT) was charged by the Provost to investigate the status of underrepresented minority faculty (which includes Black, Hispanic, and Native American faculty) at MIT, and to use the findings from this investigation to inform a set of recommendations and best practices. The recommendations addressed Institute policy and practices to be implemented to increase the recruitment and the retention of underrepresented minority faculty at the Institute, and to create an environment conducive to the advancement of faculty careers across the broad spectrum of race, gender and nationality. The efforts of the Initiative include in-depth research on the experiences of minority faculty on campus, including survey and quantitative personnel data, a cohort analysis, and in-depth interviews of minority faculty at MIT. Specific issues addressed in the recommendations include faculty recruiting, mentoring, promotion and tenure, as well as structural recommendations that address support and accountability for diversity efforts ranging from the improvement of the graduate student and postdoctoral pipeline to the setting of strategic goals for increasing the numbers of minority faculty at the Institute. In the interest of learning from past and ongoing efforts, several interesting models of success within MIT's own departments and schools and at other institutions were examined, as well as patterns in hiring and in faculty experiences that spoke to a need for change on the departmental to institutional levels. An interesting aspect of the recommendations is that many of them seek to strengthen the MIT faculty environment for all faculty members by providing a stronger, more defined mentoring policy and clarity around promotion processes that benefit all junior faculty, broader and more extensive search processes that can expand on MITs breadth and depth, and greater engagement in the academic pipeline and the opportunity to guide young scholars toward academia. Current progress at MIT since the publication of the report in 2010 also will be touched on, as well as some perspective on the local efforts in Chemical Engineering at MIT and on other campuses.
9:25 am. How corporations promote diversity: Lessons for academia. F. Dobbin, A. Kalev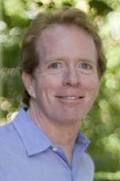 Department of Sociology, Harvard University, Cambridge, MA 02138, United States,
akalev@post.tau.ac.il. Tel Aviv University, Israel
For half a century, corporations have sought to promote equality of opportunity for employees, and prospective employees through personnel reforms. Yet there has been little research on what kinds of reforms actually increase opportunity for women and members of minority groups. In the first large-scale quantitative study comparing the effects of different reforms on actual gender, race, and ethnic diversity of the workforce, we examine data from over 800 firms for more than thirty years. Many of the reforms, including mentoring programs, diversity training, and work-life benefits, have become popular in academia as well. This presentation explores the implications of our evidence-based approach to corporate diversity programs for academic institutions seeking to promote faculty diversity.
10:05 am. Inclusion and diversity efforts of The Ohio State University — College of Natural and Mathematical Sciences. S. Olesik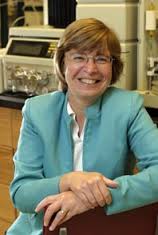 Susan Olesik, olesik.1@osu.edu, Department of Chemistry and Biochemistry, The Ohio State University, Columbus, OH 43210, United States
As many of the baby boomers begin to retire, high tech industries are increasingly challenged to find trained candidates for their specialized job portfolios. Minorities and women continue to be underrepresented in many technical fields especially in higher level positions. Accordingly, our efforts to recruit and retain underrepresented groups in the sciences must intensify. Programs at Ohio State University to increase the diversity in the sciences at all levels are established and continue to flourish. These programs include efforts to increase the number of students interested in science, improve retention of STEM majors with clear focus on improving under-represented students at both the graduate and undergraduate levels, as well as, increase the diversity of the faculty. The successes of these programs and the lessons learned will be highlighted in this talk.
10:30 am. Broadening participation efforts in STEM at NSF. C. M. Rohlfing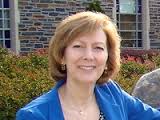 Celeste M. Rohlfing, crohlfin@nsf.gov, Directorate for Mathematical and Physical Sciences, National Science Foundation, Arlington, Virginia 22230, United States
NSF's commitment to broadening participation from underrepresented groups in its activities and programs is embedded in its Strategic Plan through a variety of investment priorities. These include: preparing a diverse, globally-engaged science, technology, engineering, and mathematics (STEM) workforce; integrating research with education, and building capacity; and improving processes to recruit highly qualified reviewers and panelists. Highlights from NSF-wide activities, as well as those specific to the Directorate of Mathematical and Physical Sciences, will be presented.
10:55 am. Synthesis and structure—blame and guilt: Can chemistry teach us anything about diversity? G. H. Robinson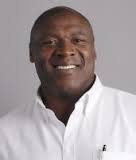 Gregory H. Robinson, robinson@uga.edu, Department of Chemistry, The University of Georgia, Athens, Georgia 30602-2556, United States
The successful synthesis of a complex molecule often involves the utilization of disparate reagents and techniques (i.e., acids and bases; polar and nonpolar solvents; evaporation and condensation; organic-aqueous extractions). Indeed, a classic crystallization technique involves gently layering a nonpolar solvent atop a polar solvent—the desired reaction product often crystallizing precisely at the immiscible solvent interface. It may be an oversimplification to suggest that the complex interplay of race in America can easily be compared to chemistry. However, when the topic of race is broached, the protagonists routinely begin their discussion using the familiar reagents of blame and guilt. The major resulting product is often a high yield of recriminations. Might discussions on race and diversity be more productive if we were to begin at that subtle interface of commonality? This presentation will explore this possibility.